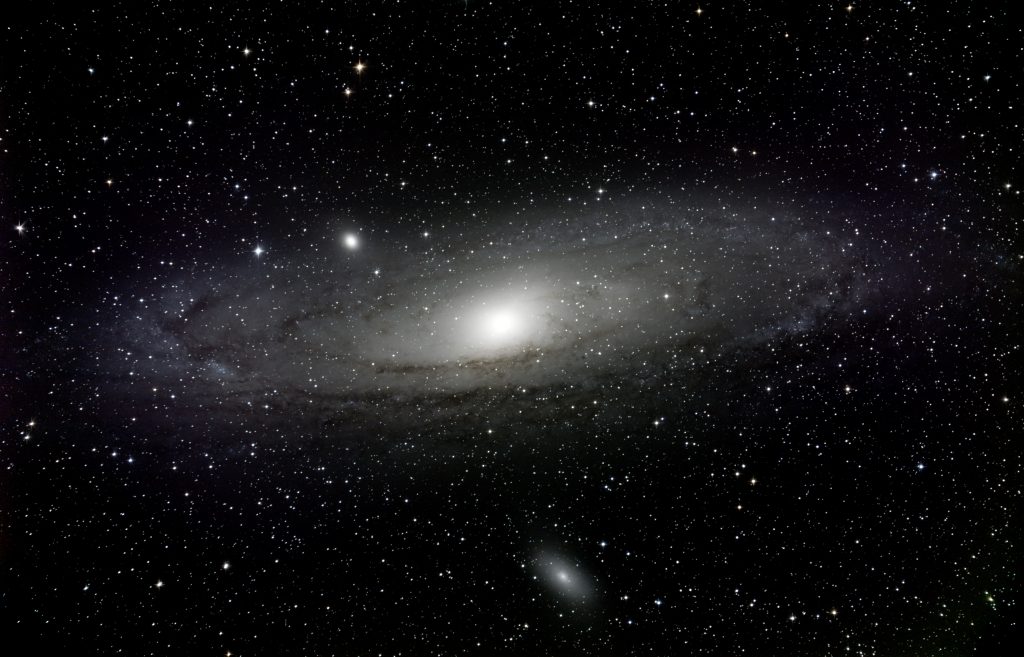 The Andromeda Galaxy was my first and is still one of my favorite Deep Sky Objects.

I tried to take photos of it before I had my Tracking Mount. Only with my camera on the tripod, later with my camera, tripod, and a Mini Track LX2 that workes quite nice by the way!

So I have quite a collection of Pictures as I learned more about how to refine my technique.
Things to know:
Distance 2 500 00 ly
Diameter: 110 100ly – 140 00ly (depends on where you look it up)
Visual Size: 3.1° x 1°For comparison: The Full Moon only occupies 0.5° of the night sky!! So M31 is significantly "bigger" but dimmer.
In a few Billion Years the Milkyway will "collide" with the Andromeda Galaxy forming one even Bigger Galaxy. Wikipedia