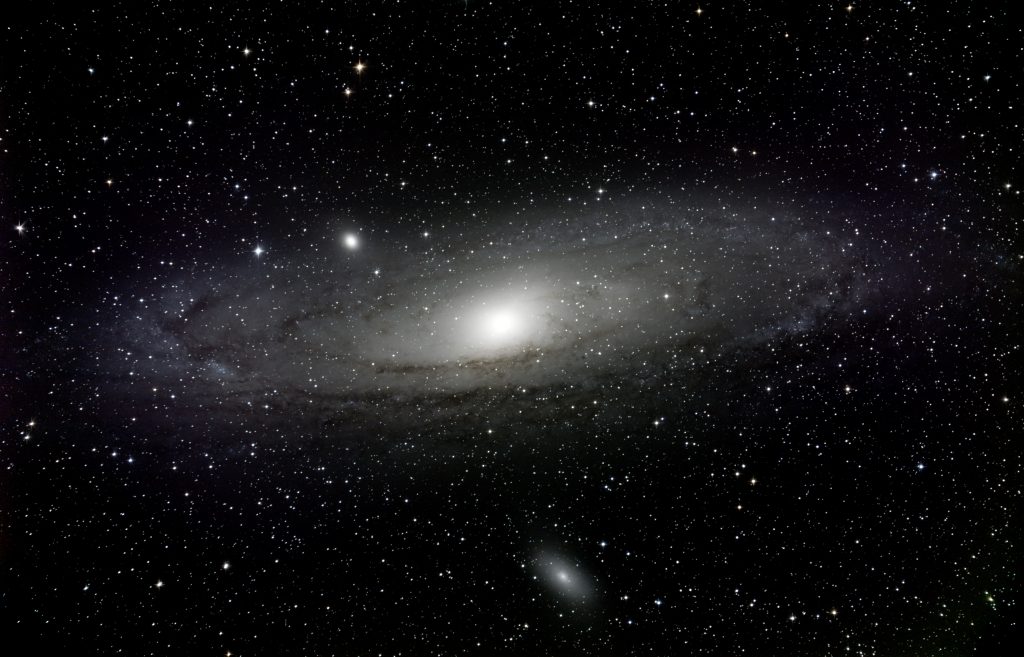 Die Andromeda Galaxie war mein erstes und ist immer noch eins meiner beliebtesten DSOs.

Ich habe M31 beobachtet und versucht zu Fotografieren bevor ich eine Montierung mit Nachführmöglichkeit hatte. Zuerst nur mit Stativ und Kamera, später zusätzlich mit dem Mini Track LX2 (funktioniert erstaunlich gut und ohne Strom).

Deshalb habe ich eine ganze Reihe an Bildern.
Things to know:
Distance 2 500 00 ly
Diameter: 110 100ly – 140 00ly (depends on where you look it up)
Visual Size: 3.1° x 1°For comparison: The Full Moon only occupies 0.5° of the night sky!! So M31 is significantly "bigger" but dimmer.
In a few Billion Years the Milkyway will "collide" with the Andromeda Galaxy forming one even Bigger Galaxy. Wikipedia